As the parent of two children, one who is a toddler, I am honored to share with you information about the current #PacketsUp campaign from the American Cleaning Institute. As parents our goal is to keep out families safe - we childproof cabinet doors, pad sharp corners, secure furniture to avoid it tipping, wrap up the cords from our blinds and use baby gates and car seats regularly, but as parents, we are also humans and accidents can happen even when protective measures have been taken.
The #PacketsUp campaign runs thru November 16th and the main goal is to call awareness to how we use and store our liquid laundry packets at home. Toddlers are naturally curious creatures, using their senses of taste and touch to learn, and these packets are a highly concentrated amount of laundry detergents and can be harmful if ingested or in your eyes.
When our family moved from a house in the suburbs to an apartment in downtown Chicago it was a fast lesson on how to manage space. Our "laundry room" is a small closet off of the main entrance, which also happens to be in our kitchen, which is open to our family room. There is no way to keep the laundry out of sight, no cabinet or shelf to store our laundry supplies out of the way and it is unrealistic that kids won't be near the laundry area. In order to make the space as safe as possible, we found a basket, just the right size to sit on top of the dryer, and keep our laundry supplies stashed inside. It allows us to be able to grab just what we need without having to bring everything down to a level easily accessible by the kids.
Here are a few tips when it comes to storing your laundry packets (or any household/cleaning products)
Keep your laundry #PacketsUp high, out of reach from curious hands
Store laundry packets in their original packaging and close/seal the lid
If a child does get into them call poison control IMMEDIATELY at 1-800-222-1222
Now, here is how you can put this knowledge to use! Spreading awareness via social media platforms is an effective way to reduce risks and we need your help to get it done. As a "thank you" for helping you will be entered to win a new Washer & Dryer (winner drawn 15 days after contest closes on 11/16/18). Additionally, Naperville Park District is eligible to win $10,000 toward their 95th Street Community Plaza if we can get 750 people to post and enter the contest!
Locate your liquid laundry packets and laundry cleaning supplies
Snap a photo of your safely stored products (up and out of reach of children).
Post to your public Twitter, Facebook or Instagram account with the Challenge hashtag #PacketsUp; OR enter by submitting the Challenge Form here: www.bit.ly/PacketsUp
If you would like to request your own PacketsUp safety clings and download a FREE activity sheet visit: https://www.cleaninginstitute.org/packetsup/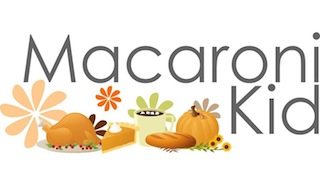 Like this article? Macaroni Kid Chicago is full of information like this PLUS tons of daily kid-friendly events on our event calendar.
Subscribe to our FREE weekly e-newsletter for the scoop on the local family fun! And be sure to follow us on Instagram, Facebook, and Twitter for last-minute updates, news, and fun ideas.