Back when we were first living in Chicago, and my son was a toddler, I used to load us up onto a train, and then walk or hop on a bus, to find an indoor play space that was appealing to both my son and myself. Every time I would come home and tell my husband, "I don't understand why they don't have any indoor play spaces in this area! There are so many families living or visiting, that would probably LOVE a place to go when the weather prevents us from playing outside. I just don't get it!"
Well, finally someone agreed with me and River North welcomed their first indoor play space when Present Place opened their second location steps away from the Chicago Brown Line station. Originally a favorite spot for tots in the Lakeview area, Present Place was created by Alicia Hyberger, who also found herself wanting something "more" for families with young children. A place where you could drop by and that was inviting, encouraged creative play without overloading our senses and allowed children and adults to socialize and make new friendships. The original Present Place was such a success that it was named by Chicago Magazine as 'Best Indoor Play Space' only a few months after first opening their doors.
Two years later and River North families are now able to easily experience the same welcoming experience with Present Place River North, located at 314 W Institute Pl, #2W, Chicago 60610. The moment they opened their reservation system I was online and registering for a morning visit with my 2-year-old. (By the way, it was a breeze to sign up for a spot, which I loved!). The moment I entered Present Place I felt as if I was walking through the front door of a very organized and tidy friend's home! The space is full of natural light with large windows facing west and south, which allows train enthusiasts to get an up-close view of the Brown and Purple Lines. The play spaces are muted natural tones which set a calm backdrop for creativity and open play. Large couches, plenty of places to snuggle up for a good book, tables for snacks and very few walls made this my new favorite place within minutes. When you reserve your spot you are given two-hour windows to choose from - 9am, 11am or 1pm - and our two hours flew by too quickly and neither of us wanted to leave (as you can tell by this photo) and luckily they don't kick you out, the timed reservations simply allows them to plan for crowd size - because truthfully, the more who want to stay and play, the more fun can be had!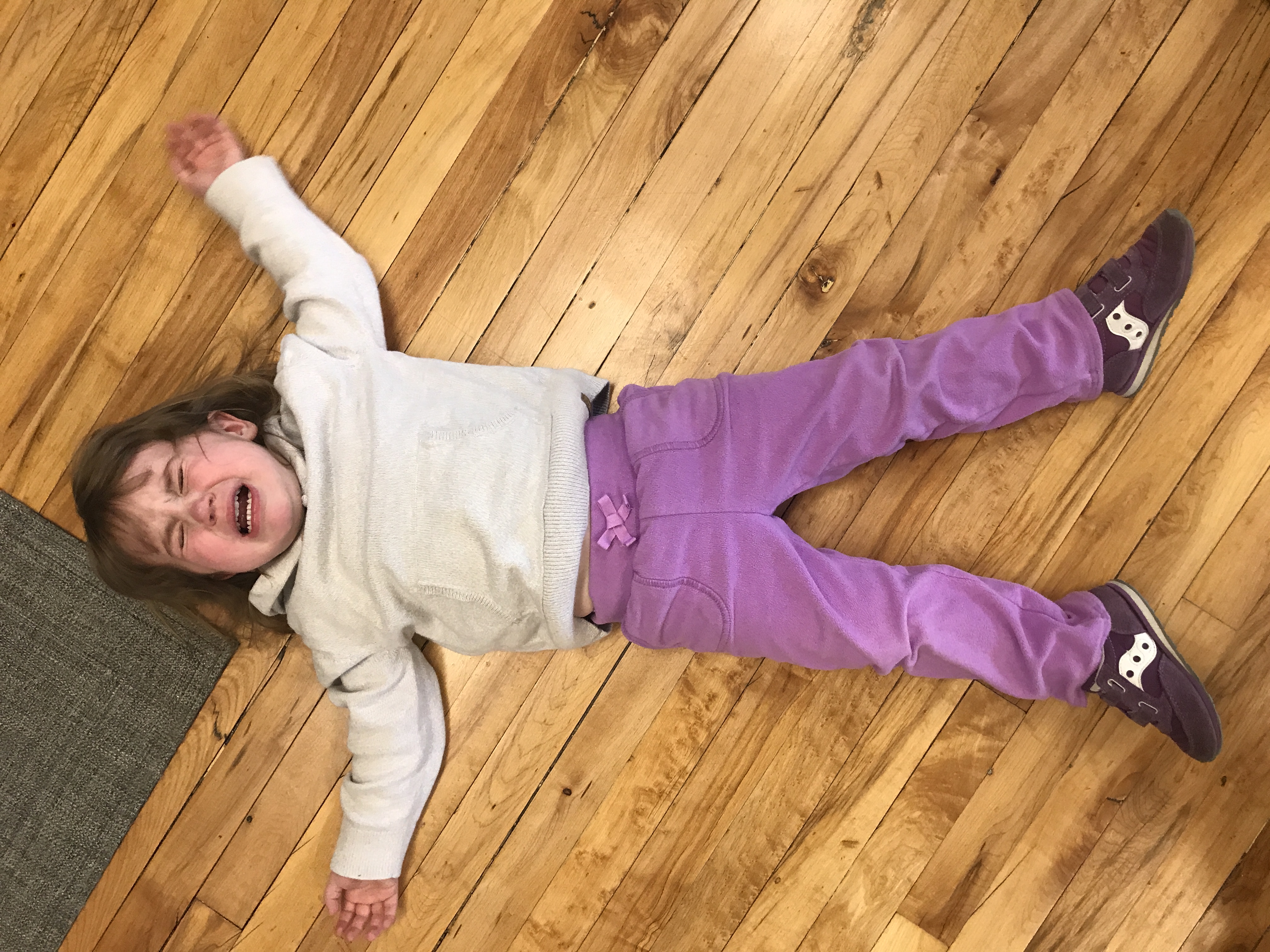 Recently it was announced that Present Place is going to sell UNLIMITED play passes which would be honored at both locations (YAY!) and they have also rolled out their first schedule of classes, all to be held at their River North location. Baby & Me Yoga, Merry Music Makers, and Spanish for Toddlers have all been added to their calendar! If you are looking for a new indoor oasis to escape to with your children we definitely recommend a visit to the new Present Place!